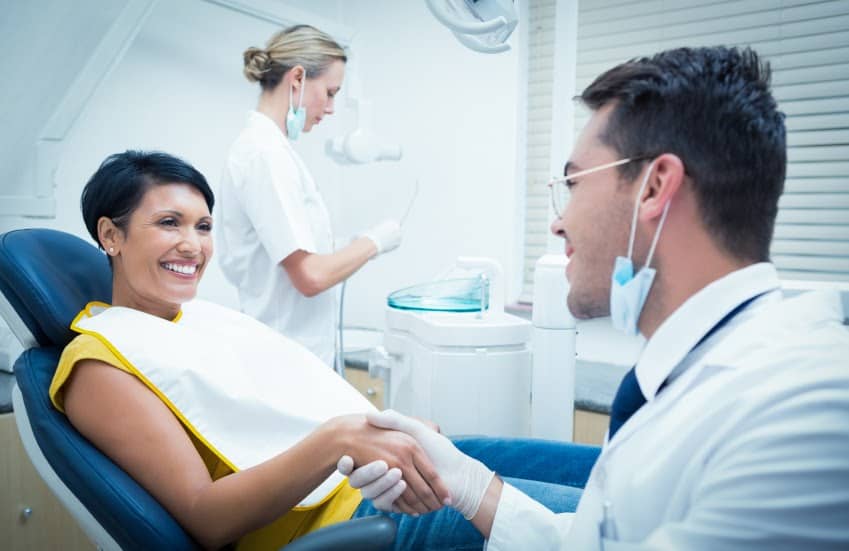 At Oral Health Associates, a Green Bay Family Dentistry office, we're proud to help patients of all ages achieve their dream smiles. Through our wide variety of services, we want to equip our patients with the knowledge they need to best care for their oral health. We have compiled five quick questions we recommend you ask your dentist on your next visit.
Have a dental check-up coming soon?
Asking these five questions can help you learn how to better care for your teeth and smile:
What can I do at home to help my dental health? You should always ask your dentist what you can do to improve your dental health away from the dentist's chair. This may range from more frequent flossing to the type of toothbrush you use, but it's always a good question to bring up.
What dental concerns should I watch out for? We all have different levels of risk for different dental conditions based on our medical history & lifestyle. Asking your dentist which problems might come up for you specifically can help you know what signs and symptoms to look out for.
Is there anything you saw I should mention to my general doctor? Dental health and overall health go hand-in-hand. It does not hurt to ask if your dentist saw anything you should mention to your general practitioner.
Do I need any procedures? Your dentist should always talk over any recommended treatments, but it never hurts to ask about the procedures available to you. Such offerings could include cosmetic fixes like teeth whitening, so it is good to ask what you are a candidate for.
Do I need to change my diet? Too many sweet treats or sugary drinks can be hard on your teeth. A diet switch is an easy fix to combat these issues. Your dentist can recommend any diet changes that could directly impact your overall oral health.
Schedule an appointment with your Green Bay Family Dentist.
These questions will help you get the vital information you need to take the best possible care of your teeth, so we highly recommend asking all five questions at your next dental appointment. Contact us to book your appointment today!