When a patient loses a tooth (or multiple teeth), it may feel like it's the end of the world – or at least the end of having a beautiful smile! Thankfully though, with modern technological advances, there are now multiple highly-effective ways that a person can have his or her smile restored and back to looking like brand new. When you stop by to visit your Green Bay dentists, we offer a few different methods for restoring a patient's smile. Our two most popular tooth replacement options are dentures and dental implants. To help you decide between them check out our guide on the pros and cons of dentures vs. implants.
Dentures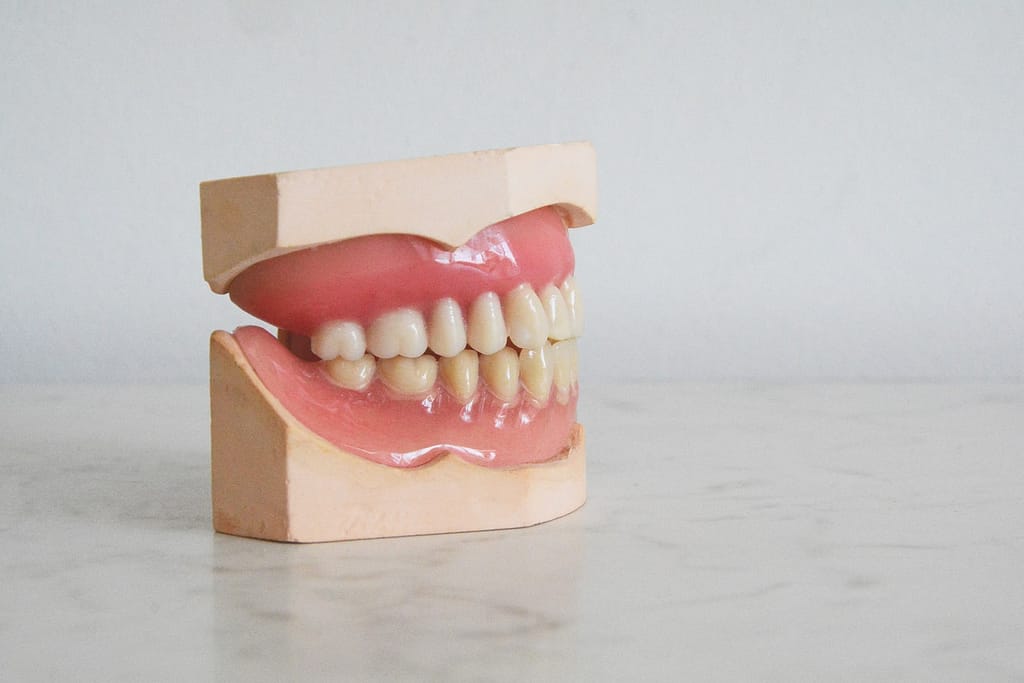 Dentures are basically prosthetic devices that are constructed and placed inside a patient's mouth to be used as replacements for teeth. These dentures are usually supported by both the surrounding soft and hard tissues of the oral cavity, although in some cases, an adhesive will be used to help keep the dentures securely in place.
Denture Pros
Dentures are a relatively inexpensive option for tooth replacement.
Dentures are also easy to maintain.
Creating and placing the dentures is a simple-enough process as it doesn't require any surgery.
If you happen to lose any more teeth, the dentures can simply be modified to add extra ones without you needing any surgery or complex treatments.
Denture Cons
Dentures aren't as aesthetically pleasing as dental implants.
Dentures can sometimes slip around inside your mouth when you chew or speak.
You may not be able to eat certain foods with them.
Dental Implants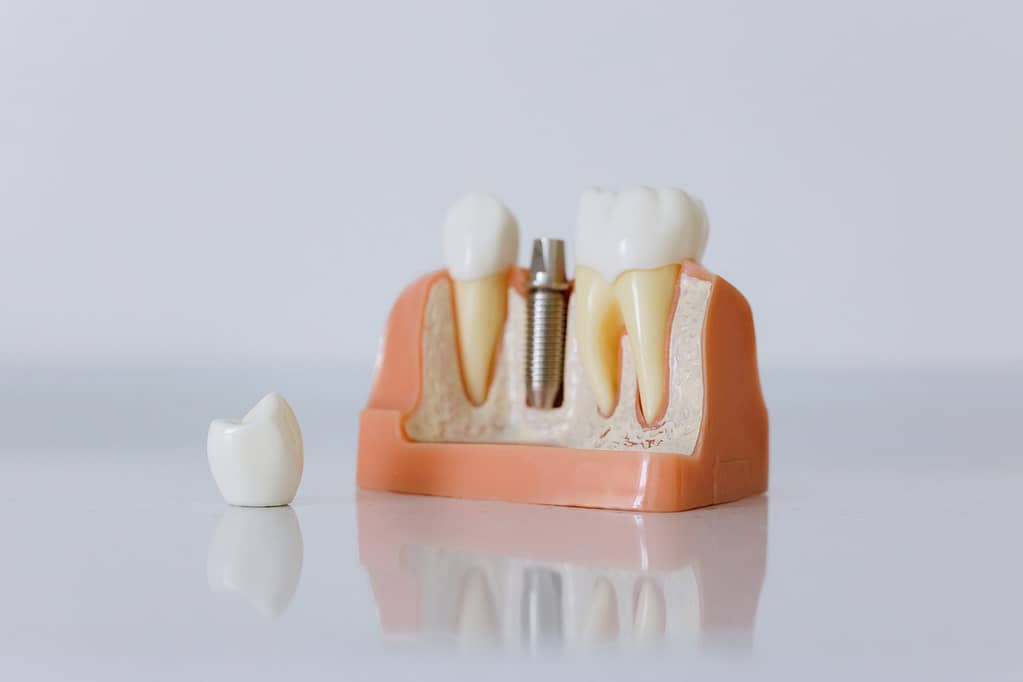 Dental implants are small titanium posts that are inserted into a patient's jawbone where the missing tooth's roots used to be. A dental implant first needs time to fuse with the jawbone before the natural-looking, permanent crown can be placed on it. During this healing period, you'll be given a temporary crown to wear.
Dental Implant Pros
Dental implants feel, look, and function just like your natural teeth.
Because they're anchored in, you won't have to worry about them sliding around; they'll give you the best
chewing functionality.
They'll be able to support the rest of your teeth and keep those teeth from shifting toward empty spaces in your mouth.
Dental implants just need the same maintenance and care that the rest of your teeth need.
A dental implant that's taken care of properly can last for a lifetime.
Dental Implant Cons
While very reliable, dental implants are also more expensive than your other options for replacing your teeth.
You'll need to undergo surgery for the dental implants to be properly placed in your mouth.
Also, this procedure will take somewhere between three and six months to be completed.
Comparing Costs of Dental Implants vs. Dentures
For many patients, the cost of dental implants vs. dentures tends to be a major deciding factor. While the cost will vary based on dental insurance coverage and a patient's specific needs, implants tend to be more costly than dentures. According to the American Dental Association, the average price for a dental implant is between $1,600-$2,200 per tooth. Dentures on the other hand tend to be less expensive costing anywhere from $300-$3,000 for low-cost and mid-range dentures. While implants tend to be more expensive vs. dentures, they typically last longer and save you money over time as dentures require a higher cost to care for.
Contact Your Green Bay Dentists Today!
If you have any further questions about dentures or dental implants, we encourage you to Contact Us and let us know. If you're interested in scheduling an appointment with your Green Bay dentists, feel free to give us a call at (920) 437-3376. We hope to hear from you soon and help you restore your smile back to its most beautiful state!