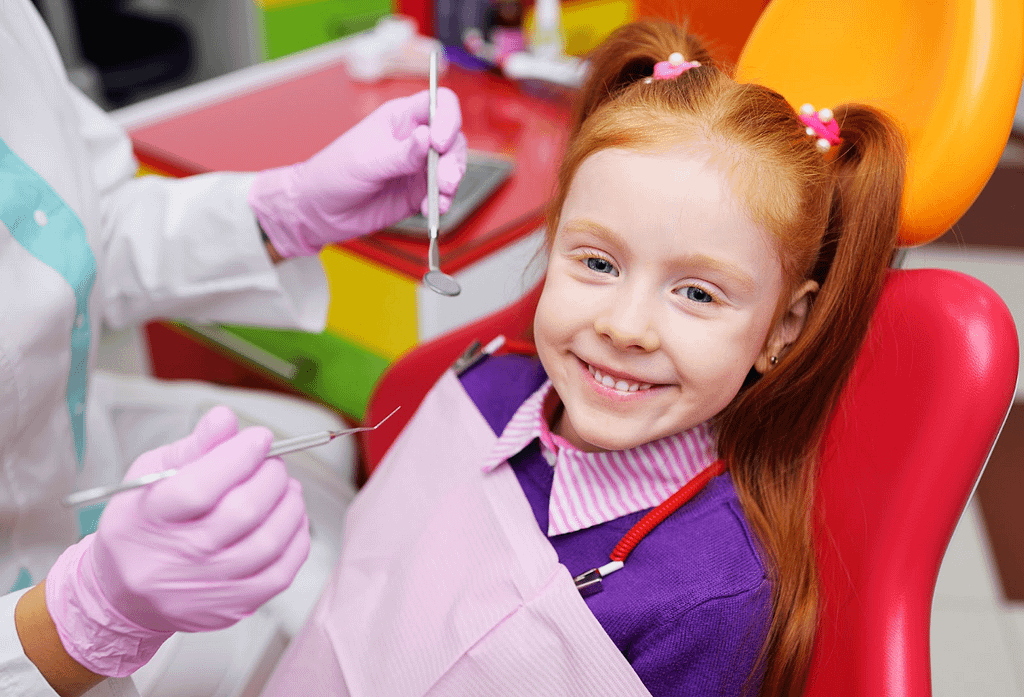 Taking kids to the dentist can be a stressful experience for children and parents alike. Nevertheless, taking children to the family dentist regularly is a vital part of keeping them healthy and teaching responsible habits. There are lots of strategies you can use to help your children feel more comfortable at the dentist, and some may even help grow their interest in dental health. Helping your kids respect and feel comfortable with the family dentist is a lesson they will be grateful for through their entire life. Check out our favorite tips on making kids dental visit to our Green Bay office more enjoyable.
Get Started Early
In the past dental professionals have recommended taking children to the dentist starting at age three, but in some cases dentists would find cavities in these children on their very first visit. The new standard is to bring babies to the dentist not long after their first birthday. In the event that your favorite practice doesn't serve patients at such a young age, most will have a referral for a pediatric dentist happy to check on your child.
Practice At Home
Great dental hygiene starts well before the dentist gets involved. Teaching your kids why it's important to take care of their teeth and gums from an early age will help develop a sense of purpose to go along with the routine tasks like flossing and brushing. At the same time, you can help kids understand that they can't do it all alone, and that the dentist is a person who wants to help keep their teeth clean and healthy for their whole life. Being familiar with dental care also means there will be fewer surprises when you make those first few visits to the dentist.
Do A Test Run
If you know a dentist visit is on the horizon, it can help to get your children familiar with the sensation of having someone else working on their teeth. Having your child lay on their back while you gently brush their teeth can be a comforting introduction to this perspective, and it can help associate calm and fun memories with dental activities that your kids will remember when they go in for a real treatment.
Be Friends With The Dentist
Young children are always watching their parents for cues to understand the unfamiliar world around them. If you are seen to be uncomfortable about a visit to the dentist, it's likely your children will be as well! Be friendly when first introducing children to the dentist, make small talk with them and smile. This helps show your kids the dentist is a friend and not someone to be afraid of, something they'll remember later on.
Make Things Fun
One time tested way to make dental or other procedures easier for kids is to come up with a great reward for good behavior and smooth sailing. Going out for pizza or getting a new toy or video game are a great way to help kids associate dentist visits with positive emotions and feelings. This practice can be scaled back once your child is regularly feeling more comfortable, but the effects can have a positive impact for the rest of their lives.
Contact Your Local Green Bay Family Dentists
Finding a great dentist can be a challenge, but it's crucial for the health of your entire family. Oral Health Associates provides premier family dentistry in Green Bay WI and make the process of going to the dentist easy and fun. Schedule an appointment today with Oral Health Associates or reach out at (920) 437-3376 for more information.