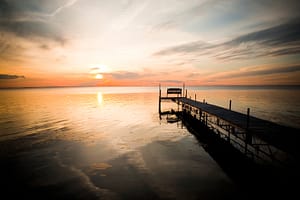 Now that the summer season is right around the corner, our Green Bay dentists and the staff here at Oral Health Associates would like to suggest a few fun things to do here in Green Bay during the summertime. Our beautiful city has much more to offer than just football and cheese hats; there are many local attractions and events to enjoy. Here are five great things to do in Green Bay this coming summer.
Spend a Day at The New Zoo
The Northeastern Wisconsin Zoo or New Zoo as it's called is a 43-acre zoo located just 10 miles north of downtown Green Bay. Nearly 90 different species of animals call the New Zoo home. Open most days from 9am to 8pm, the zoo is very family-oriented, offering lots of activities and features children love including a petting zoo with alpaca, goats and reindeer. One of the most popular attractions not to be missed is the Giraffe Discovery Center that offers visitors a chance to feed the giraffes while learning about their environment and lives.
Visit the Saturday Farmer's Market
Summer wouldn't be complete without at least one visit to Green Bay's Saturday Farmer's Market on South Washington Street that's held each Saturday from May 30th through October 31st. With over 150 vendors on hand and different live entertainment venues each week, the market has something for everyone. Organizers have created a new addition to the market this year called Market Square that will host vendors, free yoga classes, live music and other fun activities.
Enjoy a Day of Fun at The Bay Beach Amusement Park
The Bay Beach Amusement Park is a fun-filled place to spend a day and because the park is run by the city, there's no admission fee. There are loads of attractions on tap for both young and old including a train ride that goes around the entire park. The park is home to Elvis Presley's favorite roller coaster – the Zippin Pippin. And with most rides costing under $1 to enjoy, you can ride your favorites over and over again without busting the bank.
Interact with Wildlife at the Bay Beach Wildlife Sanctuary
The Bay Beach Wildlife Sanctuary on East Shore Drive is an urban wildlife refuge featuring live animal exhibits, educational displays and loads of wildlife viewing opportunities. The sanctuary cares for thousands of orphaned and injured animals each year. From urban fishing to trail hiking, there is something here for everyone in the family to do, see and enjoy! This wonderful sanctuary charges no admission fee and there's even a picnic area on the grounds where you can enjoy a snack or meal while seagulls and geese look on.
Tour the City on a Segway
It's one thing to enjoy the many sights and sounds of Green Bay on foot, but the experience is taken to a whole new level when you do it while riding a Segway! It only takes about 10 minutes to get the hang of riding a Segway and once you're off on your tour, the real fun begins! Kids aged 11 and up can enjoy the Segway the Fox Tours, as can adults of all ages. Riding a Segway through Green Bay is a very unique and fun experience that you'll remember for a long time, plus there are many different 'themes' from which to choose.
Whichever activities you choose to enjoy, we hope all of our patients and their families have fantastic, fun-filled summers!